I didn't do anything poker related on Wednesday night... I went
training
for the first time in two months and then as it was
Valentine's Day
I spent the rest of the evening with my wife. She cooked us a lovely meal and we (I) polished off a nice bottle of the fizzy stuff!
I did get time to play some hands last night. I sat down
$6 short
of my "target" to take
another shot at 25 Zoom
.
As the last part of my warm-up I play a few hands of the stake below my current stake so I fired up a
10 Zoom
table and had this hand almost straight away...
Hand 1 - Unknown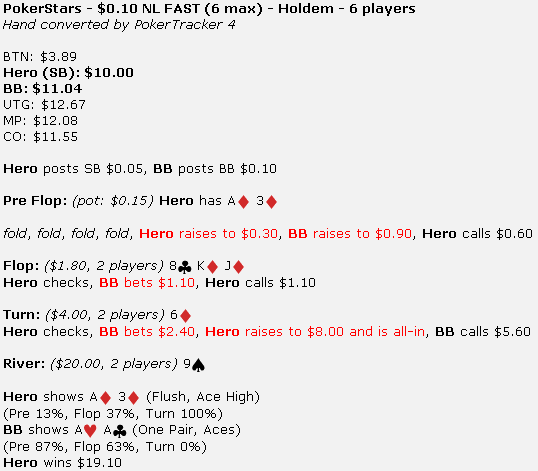 ---
So, within a few seconds I was
ready for another 25 Zoom shot
!!!
Time to find out if the
25 Zoom Poker Goddess
has still got her knickers in a twist!
Hand 2 - Fish with super fast flop raise...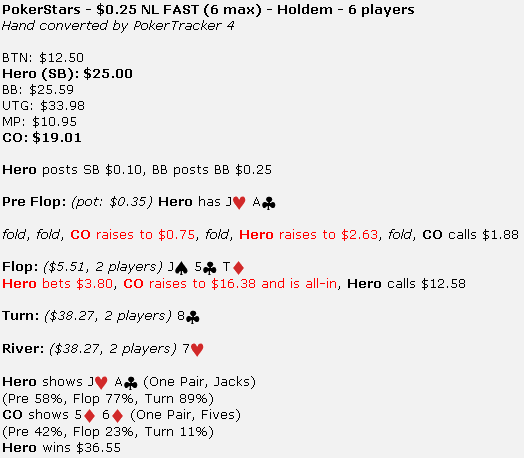 ---
Seemed like people wanted to spew money off last night, something was in the air!!!
Session ended like this...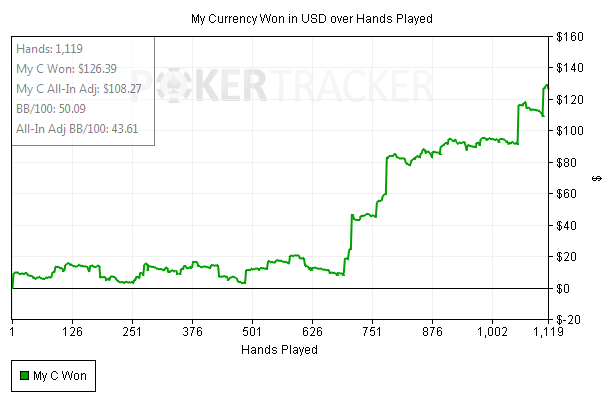 This is basically just another lesson about
variance
for me. I had that bad run last week that finished my previous 25 Zoom shot and now I get a good run as soon as I move back up again!
It will be interesting to see how I handle the
positive variance
!!!
Good luck with your studies amigos! Keep going!!!