Last Chance Saloon For This Epic Goon!
Posted 2 years ago•Edited 2 years ago
So as the title suggests, I've been an idiot and its time for one last shot at making this work, only this time I'm willing to bring along whoever wants to follow for this inevitable bumpy ride!
I've been at this for the last 10 plus years trying to make the dream a reality but without ever really putting in the work and bringing the discipline required to succeed for long periods. I'm here to hold myself accountable, to keep myself honest, to make sure I stay away from the bad habits that have crippled my progress over the years, I have the knowledge now its time to apply it.
Quick backstory, I started out playing tournies back in the day, moved over to cash, was an epic tilt monkey then applied for a stake with
@Prostaker
where I played for ~ 5 years and had mixed results but ultimately leaving on good term in the hole at the end of 2017. This is no reflection on
@Prostaker
though, I learned all the tools needed to succeed with these guys, I had the best coach in Nicklas who runs the company, he was there for me no matter what, he taught me how to approach life from a different angle. I left that company a better human being never mind poker player. I had gotten quite depressed though, I was in a hole, I was having some anxiety issues, I was considering quitting poker for good, it was time for change. I decided to get back on the tourny grind with what little funds I had available, it went well, I span up a roll to ~ $5k within a 6 month period.
However, I did not continue to work on my game, I did not continue to work on staying fit and healthy off the felt, I did not manage my BR well, I did not know how to make steady progress and manage my finances well. I slipped back into old habits, lived like a slob, started smoking weed again and guess what the game punished me as it should. Granted, I did not lose a shit load but I did not win either, my roll slowly decimated due to lifestyle and bills and I found myself back to square one.
So here we are, I could not live with myself in 10 years time if I'm stuck working some shitty job not knowing if I could have made it because I never really gave it my best shot.
The time is now!
I'm going to post updates in here on Mondays and Thursdays. I'l be playing small stake tournies on Party and Stars trying to satty into some bigger events on a weekly basis. I'm not going to post bank roll updates just yet but I will do once I get some bills paid off. I will be posting results though, deep runs, interesting hands. You can check out my current progress that started in March of 2017 on Sharkscope here
https://www.sharkscope.com/#Player-Statistics//networks/PokerStars/players/Ibracadibra7
and here
https://www.sharkscope.com/#Player-Statistics//networks/PartyPoker/players/Curl_1_Out
I'm a strong believer in routine but that's going to be tough, I have a young family and a part time job with changin days so for now Il just be doing my best to work on my game regularly and playing as often as possible. I will be setting some personal goals though and the Raise Your Edge Experienced player programme is something I'm setting my sights on but that's going to cost upwards of $1k. They do however have some nice free content on Youtube. Upswing have some really good articles too, I'm going to work through those again and like I said I'l be talking through some hands with you guys.
I may also ramble a little bit about my lifestyle / health goals, the things I'm doing that I enjoy, that help me live a balanced lifestyle when I get it right. I'm going to be getting back into running and will post updates on PBs etc once I've stopped smoking ciggies this week and built up a little cardio on my exercise bike.
I also play division 1 table tennis in my local league but haven't really played or practised like I want to for a few months so I'l leave that until its fully back in my life again and I'm bringing my A game.
I'l be trying my best to eat clean with one cheat day a week and will let ya know if I fuck this up so I can give myself a bitch slap and get back on track!
Also wanna thank these guys for the support the last 12 months and for generally being good, like minded people that deserve success in the game one way or another.
@killjoy1987
@fergrberger
@Jon-PokerVIP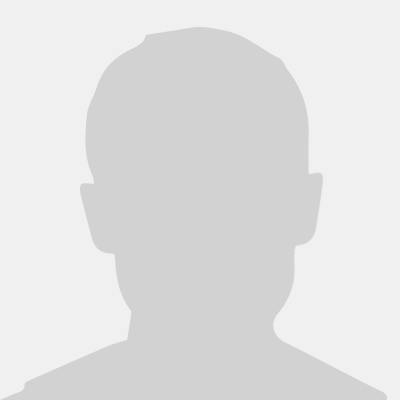 @Keri_PokerVIP
@CrazyKeri
anyone I've missed feel free to tag.
@Prostaker
I loves you, anyone wanting to crush at PLO get at those guys.
LETS GO, LETS FUCKING DO THIS, LETS MAKE THIS HAPPEN!