Zoom Anonymous - My Name is Paul and I'm a Zoom Addict
Posted 6 years ago
Hi Everybody,
My name is Paul and I'm addicted to Zoom. I'm a breakeven player on reg tables over my lifetime and have recently started to improve so that I'm small winner at NL10 and NL25. Crushed NL2 and NL5 over decent samples. I've shot taken as high as NL50 on occasions but I'm not good enough for that. NL10 is my current level I think.
My old stars graph. Variance Sucks.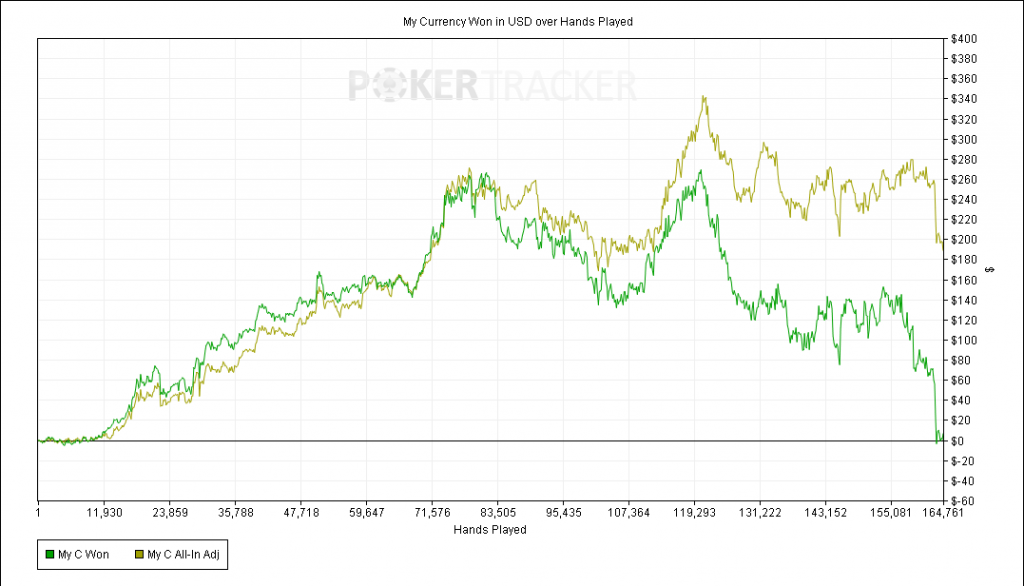 Moved to 888.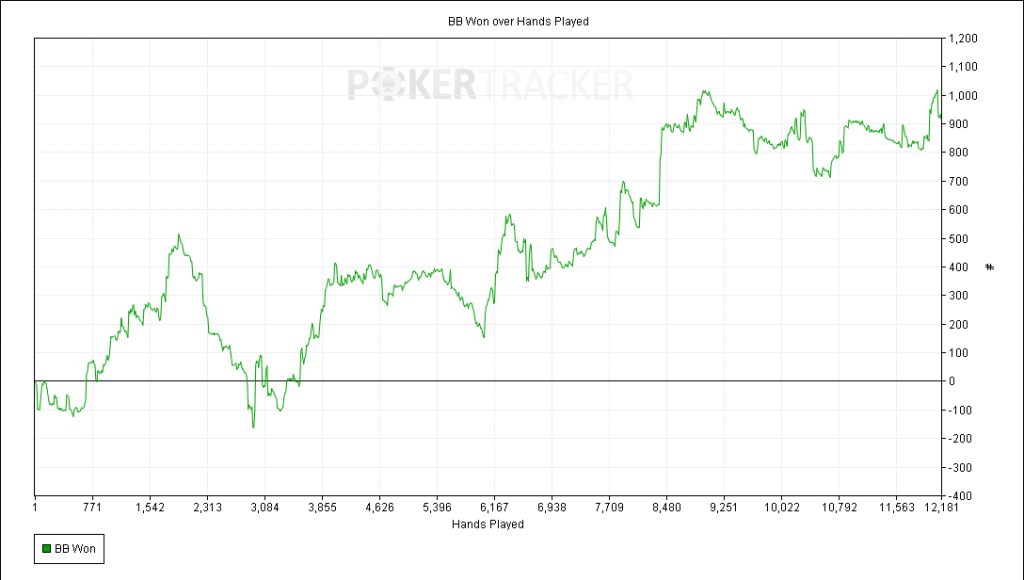 However what I realised is that it wasn't fun anymore. I was winning instead of losing but enjoying it less. It had become a grind for grinds sake. It is where my future almost certainly lies and I have learnt a lot from it but instead I thought my pokerVIP journey should start with falling back in love with the game. So I've returned to the crack that is Zoom. I'm hoping my improved skill level will allow me to beat a game that historically has kicked my ass (and I still love it!).
Zoom though has not forgotten me.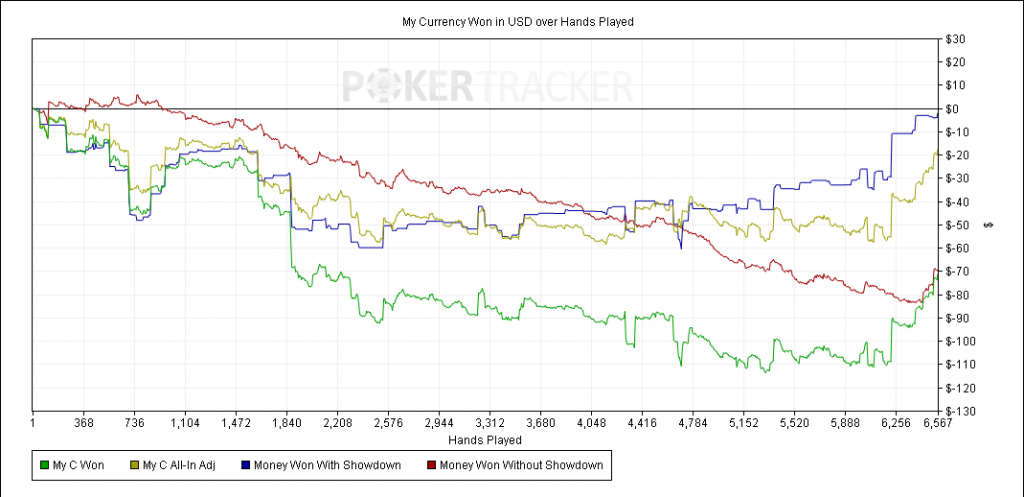 Today though is a new day. I have a day off and I'm going to play the most volume I ever have and I'm excited for it (assuming I don't get coolered and hit stop loss straight away). I'm also recording a video for Jon to review which is a great way to see where I am at the start and hopefully after I improve and crush Zoom I can come back and do another one.
GL GL GL to everyone at the tables!