This article will be an introduction to the mixed game tables available today,
online and in casinos/card rooms. I will assume that the reader is viewing from the position of a NL Holdem player looking to broaden their skill set into new and different games.
If you are new to poker, I would recommend learning
the basics of NLHE
first before reading this article
Today mixed game tables are not as popular as they once were before Black Friday, but action can still be found across a good range of stakes online and occasionally in casinos in the US and Europe, although generally for higher stakes than most casual players would be looking for.
So what are mixed games, and how did they come about?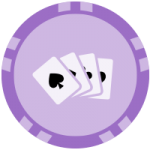 'Dealers choice' might actually have been the most popular game long before the Texas hold'em phenomenon took hold,
followed by Pot Limit Omaha.
Whoever was on the button would have the choice of what variant would be played for that single hand or from what I have been told, possibly an entire orbit in friendly home games. With so many obscure variants in the past it was common for the need of an explanation of the rules in between hands.
Fast forward to the early years of the millennium in the modern internet age and although the big bet NL PL games were by now the most popular variants, all of the usual limit games such as Seven Card Stud, and Omaha hi/lo were still very popular online, particularly amongst American players. Presumably because these games are also popular on the live tables of Las Vegas.
This led quite naturally to what is known as 'HORSE' and 'HOSE' becoming available online.
'H' for Limit Hold em, 'O' for Omaha hi/lo, 'R' for Razz, 'S' for Seven Card Stud, and 'E' for Eight or Better Seven Card Stud (Eight or better is the same as hi/lo, just a less common way of naming the split pot games).

Every orbit consists of all hands being the same game, where upon reaching the start of the next orbit the game will switch to whichever is next on the list.
Of course it didn't take long after this format was introduced before what is known as '8 Game' became available.
This is simply the HORSE games with NL Holdem, Pot Limit Omaha and 2-7 Triple Draw included.
Although players enjoyed the variety of the HORSE games, many still missed the thrill of the big bet games, and at the time 2-7 Triple Draw was increasing rapidly in popularity,
so it was a natural process to include all three into the new format.



One quirk of the 8 Game layout online is that it is only offered short handed with a maximum of six players, due to the fact that 2-7 Triple Draw can only be played six handed. In a live setting it is possible to see eight players contesting the 8 Game format, here the first two players sit out during the 2-7 Triple Draw round.
At the time of writing the only format which expands on 8 Game is
The Poker Players Championship event at the World Series of Poker in Las Vegas.
A six handed event played over five days, with a monster buy in of $50,000. Not only are the players put through their paces with the 8 Game format, they also have to deal with 2-7 NL Single Draw and Badugi!
This is one of the showpiece events of the poker year, only being outdone by the $111,111 buy in High Roller One Drop event at the WSOP.
Basic Strategy Pointers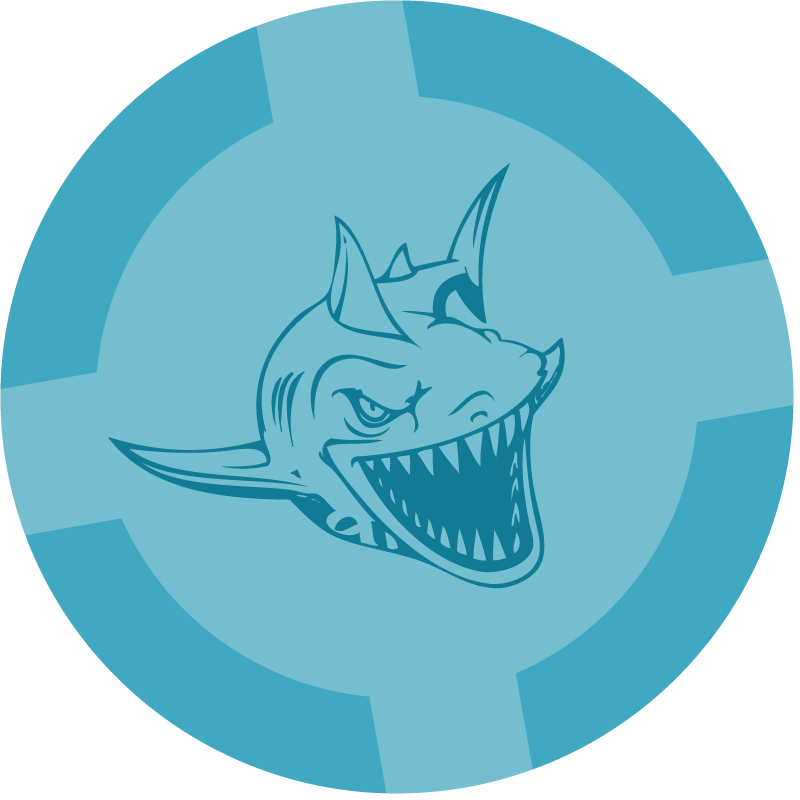 So lets take a look at some basic strategy pointers for taking a shot at mixed games for the first time.
As noted above, six handed is normal online, which can be slightly problematic for
learning a game for the first time.Short handed play is generally a lot more aggressive than full ring play
and this gives improving players additional problems to think about.
My advice is to learn the individual games at a full table (non mixed game) which will aid the improvement process by
allowing a much more 'fit or fold' style of play which concentrates on good solid fundamentals.
This removes aspects of the psychological warfare dynamic, which at the beginning of the learning process can only ever be an unwelcome distraction.
For players who are only fully comfortable with the big bet games, once you gain some fundamental skills with the limit rounds there is nothing wrong with adopting a basic plan of playing overly tight for those games, patiently waiting for NL and PLO to come around.
Not only will this save you valuable chips
as you work towards being a winning player in all of the rounds,
it will also give a false read to any observant players at your table.
Imagine how you are perceived by the other players during the rounds of NL and PLO where you display
loose
confident play. This viewpoint will carry over into the limit rounds
allowing you to value bet
with a wider range knowing that you are getting much less credit than you really deserve.
I'm sure some of you are now thinking about which games to look at first.
There doesn't seem to be a generally accepted answer, but
Pot Limit Omaha is probably the most important round
because of the high level of variance built into the game. More money will move around the table on average during the PLO round than any other. This also can affect the issue of a players mindset if the player concerned
has some problems with tilt.

Imagine that you get to the point where your limit games are all in good shape, NL is still your best game, but PLO for some reason is causing you headaches. What will happen here on many days is that you will play well during the non PLO rounds and have good profits, but when it comes to playing PLO
you can give it all back with interest making your overall standard of play plummet due to tilt.

PLO is notorious enough when played on its own, don't allow it to destroy your mindset when you've played well in all the other games, make it your first priority for the 8 Game format.

Some of the skills which mixed games tests severely is your ability to focus on switching strategies and general multitasking. Unless you are prepared to play just a single table, getting to grips with not only multi tabling but also having many different games on your screen at the same time, is incredibly important. Even for players who are skilled enough to play in excess of 20 tables at a time of the same game, there needs to be some reduction to allow for the new learning curve.
Patience is key, don't try to push yourself too fast too soon.
Remember, anybody playing a lot of volume these days is likely to be using a
HUD
, and there are no commercially available HUDs for limit poker except Limit Holdem. This is likely an attractive observation for many players who feel the modern game has gone too far in allowing
all the software add-ons we see today
. It is back to basics but you're limited in your hourly output compared to what you might be used to.
Dropping a stake level or two can be helpful to begin with.
You shouldn't be worried about losing too much from your normal hourly rate. Competent NL and PLO players will have a much higher win rate at smaller stakes during those rounds to compensate while getting up to speed with the other games.
You also shouldn't worry about having a couple of weak games in your arsenal, most players will be in the same situation. Though I think it would be preferable if those games were Omaha Eight or Better, or Seven Card Stud Eight or Better. These split pot games are naturally low variance and once you learn the basics it is difficult to lose much as the decisions are simpler than what you are probably used to.
Razz is also very simple, and it shouldn't require a great deal of effort to become competent.
Limit Holdem and Seven Card Stud are the richest games from the HORSE rounds,
much has been written on them over the years from simple to advanced strategies. It is with these these two games and 2-7 Triple Draw where you will find the best possibilities to have an edge on your opponents during the limit rounds.
There is not so much literature available for 2-7 Triple Draw as the other games but there is enough to put you at an advantage over players who have not studied the game at all.
Final Touches

To finish lets think about who actually plays mixed games, and what personalities can we come up against.
It's not uncommon with NL Holdem to find players who have opened the maximum number of tables. These guys are only really concerned with hourly rate, and not thinking about their enjoyment of the game. They may not even yet be a winning player, but they still persist with playing as many hands per hour as is humanly possible to get there faster.
Now as I'm sure many readers are aware, there have recently been
big changes put into action
by the management team at
Pokerstars.
More than two thirds of online poker traffic plays there and following changes at other websites it is now looking increasingly likely that
HUDs as we know them today might not be permitted for very much longer.
Without all the software assistance,
the guys mass tabling their volume are no longer going to be able to find the same edge as before.
Their win rates will drop and people are going to begin to look at other games. Mixed game tables could possibly see a resurgence. But almost certainly, if HUDs disappear,
the lesser played games will see an increase in traffic.

Making a start today by learning new games could put you ahead of the crowd. And not only that, new games are fun. It will help keep your interest in poker fresh and put your motivation back where it once was when you first started!

Thanks for reading and I look forward to hearing your comments below.
More Top Rated Content
Articles
Coaching Videos