When I was about 9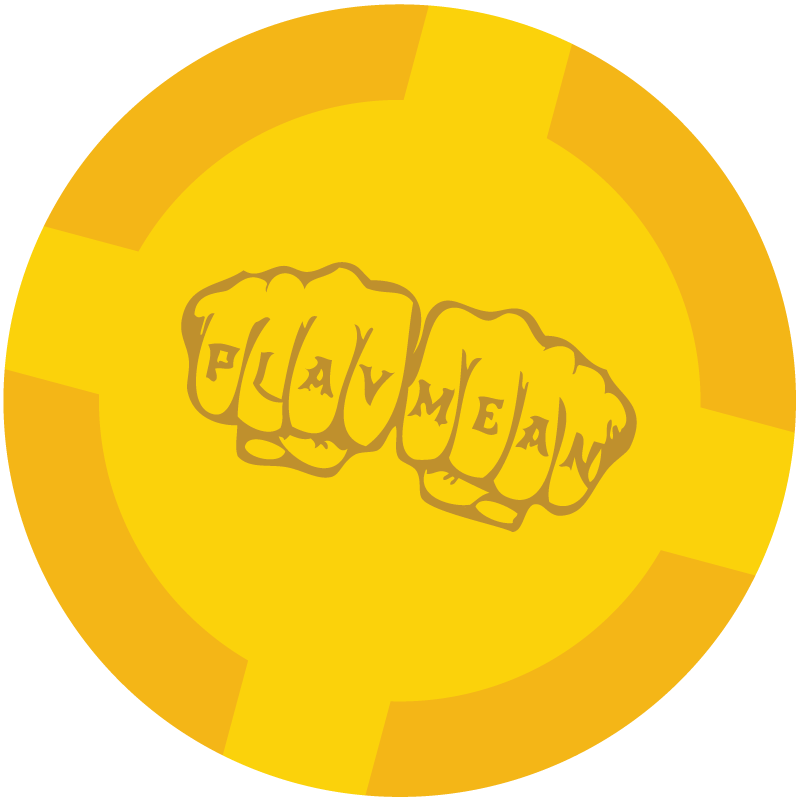 I watched "Kickboxer", a decent Jean-Claude Van Damme beat 'em up, in which Kurt Sloane 's brother, Eric, the undefeated American Kickboxing champion, is unsportingly paralysed in a fight with Tong Po before being left for dead in the street. On the off chance that you're one of the 16 people in the world that haven't seen it, Kurt (played by Van Damme) avenges his brother, gets the girl, and gives everyone a Damme good kicking (see what I did there?!).
But what has Kickboxer got to do with poker? Well, the reason I'm bringing it up because one of the main things I took away from the film (other than the realisation that a skinhead pony-tale is terrifyingly menacing) was the notion that no matter how many times or how hard you get beaten, if you are not out of the fight, you must never give up.
This beauty of this idea is demonstrated perfectly during the final fight scene, a glass knuckle match in which Kurt finally battles Tong Po. Kurt gets mauled for most of the fight until the momentum shifts when he, half dead, and fighting nowhere near his
A-game
, sees his paralysed brother, and remembers exactly why he's fighting. He then regains focus and with the help of some slow motion kicks (which obviously favour Van Damme's movie experience) he vanquishes Tong Po, snatching victory from the jaws of defeat.
Because the average stack size in tournament poker is normally quite shallow, we will usually find ourselves moving all in fairly frequently and as a consequence we will be prone to taking a Kurt-style beating every now and then. Even though you will often be mauled to the point of being reduced to only four or five big blinds, it's vital that you remember that this doesn't mean you're out of the tournament.

Just as Kurt does, you can still turn it around and come out on top – and it's happened. Jack Straus famously won the 1982 WSOP Main Event after being reduced to a single chip at one point, and although accounts vary in their quantification of how many big blinds that chip was, I can speak from experience and say tournaments have been won from micros stacks.
I don't know how many times I've seen someone drop to four or five big blinds after losing a flip and then simply throw their chips away in the very next hand – sometimes without even looking at their cards! Understand that even when you lose the majority of your stack, you still have some equity in that tournament and, just as you should in any other poker situation, you should still try to maximise this equity as much as possible.

Of course, the amount of tournament equity you will have when reduced to a micro stack will vary massively, but even with just a few big blinds, you probably have way more than you realise, especially in shorter handed situations such as in a Sit and Go or on final tables where the effects of double ups are more severe.
Here's an example of a 4 handed situation in a $100, 6-Max Sit and Go, in which you have a modest 5 big blinds, and everyone else has 40. Notice that your stack is still worth over $48, that is sill half a buy in of tournament equity:


Because your tournament equity is proportionate to the number of chips you have rather than the amount of big blinds this constitutes, there are even times in shallow hyper-turbo tournaments when just five big blinds can equate to substantial equity.

Most of the time it doesn't, but in all cases, throwing the towel in prematurely is the equivalent of using dollar bills as toilet paper, and I don't think many people can afford to (or are stupid enough to) ball that hard! Keep your eyes peeled for part two of this article where we'll look at what you can do with a micro stack in a little bit more depth.